The paddling day program during July and August is supervised by the Head Coach and delivered by Assistant Coaches. Each week's lessons follow the guidelines of the CanoeKids program. The CanoeKids program falls under the SportCanada category "Community Sport Stream". The primary focus is the development of life-long paddling skills in a non-competitive environment.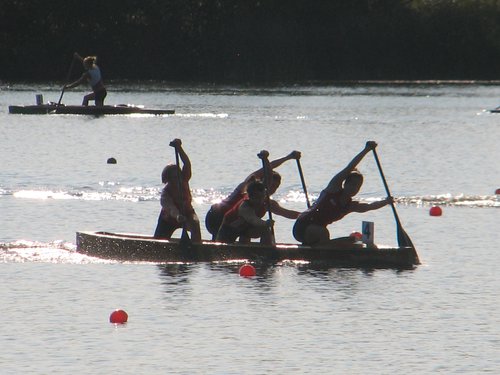 The entire program is aimed at imparting skill development in a physically demanding sport, within the context of social, relaxed and 'fun' activities. Secondarily, the program is used as recruitment for the racing programs at Canoe Kayak Clubs. The High Performance Program is focused on competitive athletes that want to compete at the provincial and national levels. Many of Banook's High Performance athletes have gone on to compete internationally. Check out BCC Community Calendar to find the regatta schedules and results.
Kiddie Canoe
Children between the ages of 4 and 7 are offered the chance to become familiar with paddling and water safety. Participants will use war canoes, the dragon boat, and mini kayaks (waves). Sessions are held four times per week. Cost is free for members.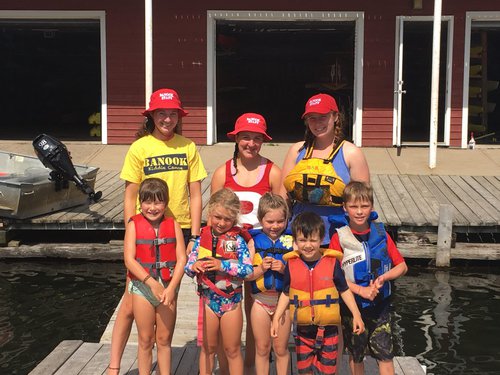 Recreational Paddling Program (Ages 8 and up)
Groups are divided by age, from U8 to U16, and supervised by coaches teaching water safety, basic skills in kayak and canoe and being part of a war canoe team. Time will also be spent team building, by playing games and doing fitness activities on land. (Limited to 75 participants per age group.)
High Performance (Ages 14 and up)
This is for youth who have achieved a high level of skill in small boats and have a high commitment to the sport of paddling. The summer schedule includes two sessions per day in small boats plus war canoe practices with an emphasis on fitness and technique. Instruction will be by experienced coaches. Participants will be performing at a competitive level at local and national regattas. Also off-season fall, winter and spring training (up to 11 hrs of coach supervised training each week) is offered to competitive paddlers. An evaluation by the Head Coach is required for admission into the program.