Rental Inquiries: Please call or email us [email protected] or 902-464-1740
Hall Rentals
Banook's ideal location provides excellent facilities for parties, dances and weddings. The hall seats 120, and the Senior Room seats 50.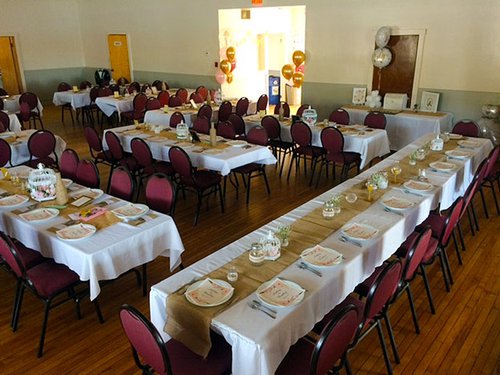 The hall rentals are available to the general public and to our members, at a discount. Both bar facilities and catering can be arranged to meet your needs. The space offers a fully equipped kitchen and can also provide wine glasses, dishes, cutlery & table linens. These rentals provide a large portion of the club's general revenue. The areas of the club rented are off-limits to members during the booking. These dates will be posted well in advance. 
Dragon Boat Rental
Banook has a Dragon Boat which can be rented by the hour. Each rental will include a coach and all the necessary equipment.
Rental Inquiries can be made by emailing [email protected] or calling 902-464-1740
*rates may vary based on the time of year and day of the week