It is hard to believe that summer 2021 is over. We are sad to see it go, but we had an awesome time spending it with you at our cottage in the middle of the city.

U12/U14 Champs
We thought you might be interested in a few stats about our performance at Champs this summer.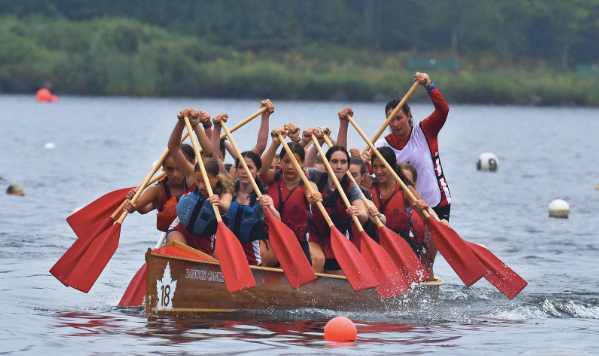 Did you know that Banook athletes won medals in 11 events? 

We also had a number of Banook athletes paddling in Finals and earning PB performances - woohoo!

Did you know that Banook Canoe Club finished in third place overall? 

Maskwa and Cheema finished in first and second spots
Both of these clubs serve wide geographical areas and have considerably larger membership numbers than Banook
The geographical area served by Banook Canoe Club is actually shared by the 3 clubs on Lake Banook (Banook, Senobe and MicMac), as well as Abenaki, also located in Dartmouth
Banook finished ahead of both our neighbours on the lake (this speaks to our strong development program)
See results at this link: Champs+Points+2021.pdf
National Championships/ National Team Trials
Banook was represented by 11 athletes at this regatta in Ottawa in late August. This Nationals event was the first national level competition in 2 years (since August 2019) and looked considerably different than other years, with only single boats (K1 and C1) races as well as athletes broken into cohorts by age and gender and separate areas with daily COVID attestations and accreditation cards with QR Codes to fill out daily questionnaires for all athletes, coaches, volunteers, and spectators.

This event was hosted by Rideau Canoe Club in Ottawa, and despite only receiving approval from Ottawa Public Health 10 weeks before the event and despite the numerous challenges of holding a large, national-level competition during COVID, our athletes (and accompanying parents) were so grateful to be able to once again take part in national level races. This was one of the first major national level amateur sporting events to take place anywhere in Canada since the suspension of most competition during the pandemic. The Banook Board has sent a letter of congratulations and thanks to the Rideau Board for hosting this event.

And wow - our athletes really gave some impressive performances. Racing to personal bests, A and B finals and many medals, Banook Canoe Club showed that even though we experienced 3 COVID lockdowns over the past year where we had to completely shut down our club/training, our athletes (and coaches) remained committed to their training and showed their focus and resilience.
National Teams
The Nationals event in Ottawa served 2 purposes - of course it was Nationals - AND… it was also National Team trials where Canoe Kayak Canada selected teams for International competition. We are ECSTATIC to tell you that a total of 7 athletes were selected to represent Canada in Canoe/Kayak events internationally.

If you see these athletes around the club, please make sure to stop and congratulate them - both on their awesome Nationals results and for being selected to CKC National Teams. We couldn't be more proud.

U23 World Championships, Montemor-o-Velho, Portugal Sept 3-6:
Alex Canning - Men's Kayak
Jack Hall - Men's Kayak

Junior World Championships (U18), Montemor-o-Velho, Portugal Sept 3-6:
Ian Gaudet - Men's Kayak
Cole Parsons - Men's Kayak
Emily Parsons - Women's Kayak

Olympic Hopes International Regatta (U16/ U17) Racice, Czech Republic Sept. 10-12
Raine Myers - Women's Kayak
Ivy Murphy - Women's Kayak
Fall Registration
In case you missed it, we launched fall registration on our registration website. If you haven't already registered for Fall, now is the time. Slots are filling fast.  Make sure to register at this link. https://ckcmember.ca/org/banook
Upcoming Regattas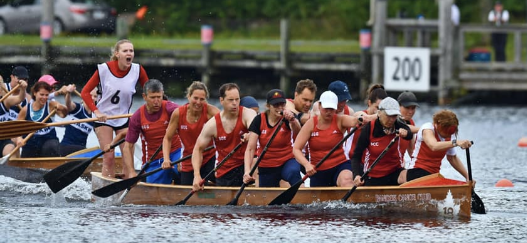 The racing season is not over quite yet. There are a few more upcoming regattas:
September 11 - Masters #3
September 25 - Atlantic Championships (U16+)
Annual Awards Celebration
We know this is a favourite event at Banook. We are waiting to see if Nova Scotia heads into Phase 5 of the reopening plan. Our intention is to host an Awards celebration in late September or early October and we are figuring out what that celebration will look like. Stay tuned for updates.
ADCKC Team Atlantic
ADCKC has announced the Team Atlantic athletes of the 2021/2022 season! The listed athletes will receive exclusive training and development opportunities, access to programming with ADCKC and the Canadian Sport Centre Atlantic and consideration for special projects.

ADCKC has requested that all listed Team Atlantic athletes contact them through the general adckc.ca website contact tab (if you have not already done so) with name, club, phone number, and preferred email address. Email will be the primary means of communication. Please contact ADCKC directly if you have any questions.

Huge congratulations to the Banook athletes on this team:

Canada Games (U21/ U18)
Raine Myers - Women's Kayak
Emily Parsons - Women's Kayak
Ian Gaudet - Men's Kayak
Cole Parsons - Men's Kayak
Alex Canning - Men's Kayak
Jack Hall - Men's Kayak

U16:
Brendan Canning - Men's Canoe
Faith Anderson - Women's Canoe
Ivy Murphy - Women's Kayak

U14:
Julia Snelgrove - Women's Canoe
Olivia Harrison - Women's Canoe
Rachel Smith - Women's Canoe
Olivia Murphy - Women's Kayak

U12:
Nolen MItchell - Men's Canoe
Theo Junaid-MacNeil - Men's Canoe
Phoebe Murphy - Women's Canoe
Grace Theunissen - Women's Canoe
Markus Harrison - Men's Kayak
Lyla Boychuk - Women's Kayak
Molly McCarthy - Women's Kayak
Head Coach Update
As previously communicated in our notice to members on August 31, our former Head Coach Toshko resigned from Banook Canoe Club. The position was posted to our website and on our social media on Wednesday September 1. The search committee from the Board of Directors will commence interviews as soon as the posting closes.

In the interim, we have hired Mr. Jan Kruk on a temporary basis to help us through this transition as we search for a new Head Coach. Jan is a former head coach here at Banook and has been coaching with the National Team/ Canoe Kayak Canada for the past number of years. Jan will start with Banook on Tuesday, September 7. He will support our overall programming, including High Performance, Masters, and our fall Bridge and Development programs (with Lochlin and some of our summer coaches), during our transition.
Social Media
We are active on Facebook, Instagram, and Twitter. You should follow us/ like our pages to receive even more communication, to see lots of amazing photos as well as to keep up with late-breaking Banook news. If you are not following us, you are missing great stories and updates about our athletes, competitions and other news. We post a lot and you are definitely missing some tidbits and communication if you don't follow us.
Banook Swag
Looking for some Banook gear?  (Dare we mention that this would make some awesome Christmas gifts for your favourite Banook member - or your favourite Commodore - LOL. I kid, I kid)
Order here: https://banookcanoeclub.entripyshops.com/
AGM - Mark your calendars
The Banook Canoe Club Annual General Meeting will be a virtual meeting (Zoom call) and will be held on Wednesday, September 29 at 7:00 p.m. Further details will be sent out to members in a separate communication very soon.
Board Vacancies
Every year at the AGM, we elect our Board of Directors. Every year, all positions are up for renewal, so please consider joining the Board. Further info about current open positions will be published soon!

If you have any questions, or if you are interested, please send an email to Kim Gaudet, Commodore at [email protected].
National Sport Trust Fund – Nova Scotia Chapter
We continue to fundraise through Sport Nova Scotia under the National Sport Trust Fund. This fundraising allows us to raise money for paddling, training, and club equipment. We are always in need of purchasing/replacing our equipment. Please consider donating to this fund.

All eligible donations of $20 or more through the National Sport Trust Fund to this fundraising effort will receive a charitable tax receipt. The National Sport Donor Form can be found at the following link: NSTF Donor Form

The donor must submit the Donor Form, along with funds payable to the National Sport Trust Fund by cheque, money order, or cash. The mailing address is found on the form. If dropping off cash to the Sport Nova Scotia office, please make an appointment with provincial fund manager Nick McBride ([email protected])